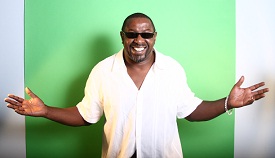 14 Jan

The Steve Edwards Soul Show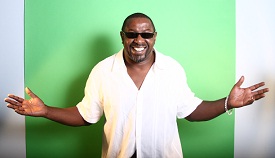 Steve Edwards is from the U.K., and he knows soul and soul/jazz music worldwide. Working from a very wide palate, he's able to mix together American soul, U.K. soul, Canadian soul, contemporary jazz, funk – and even pop into great music sets. The very first hour he produced for the Consortium included DeeDee Bridgewater, the Jackson 5, Miles Davis, Canadian soul
artist soul Jeff Hendrick, the U.K soul band Virbraphonic covering a Stevie Wonder tune, contemporary jazz drummer Lennie White, Archie Bell (yes, from Archie Bell & the Drells), R&B crooner Carl Anderson, Donald Fagan (half of the Steely Dan duo) and Parliament Funkadelic!. And it worked!
Having begun his on-air career twenty years ago in London, Steve knows a LOT of artists… but he also knows the engineers, the writers, the studio musicians… He has immersed himself in this music for years, and listeners are the beneficiaries. People from the industry seem genuinely happy to be talking with him, because he understands their world. And artists seem to have lots of fun with their recorded shout-outs dropped into the show. This eclecticecclectic, textured, diverse, and informative take on soul music is everything that public radio listeners would expect. It surprises, teaches, and entertains – and we are impressed with how much the host knows, based on how few words he has to use to navigate the show. It is Artful. 2 Hours, Weekly.