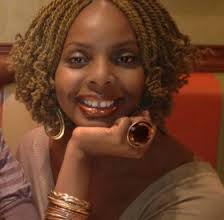 16 Jan

"The Spin" All Women Media Panel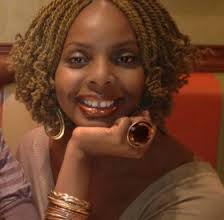 Host, Esther Armah
"The Spin", a weekly 1-hour talk show features the amazing Esther Armah as host and a power-packed panel of women of with fresh voices and fresh perspectives. It's a no holds barred, candid and informed discussion on the current news, and on issues like race, gender, health, income and more. "The Spin" is bold, and fearless.
Esther, a U.K. native of Ghanaian heritage has been a journalist in Africa, Europe and most recently New York where she was WBAI's Morning Show Host for several years. She's a part of a new breed of highly connected and digital media personalities — and she has identified a panel of 20 brilliant multi-generational women who are media savvy and masters in their fields, or as Esther refers to them, "badass women".
Panelists include women who are African-American, Caribbean, Latino, African and Indian. "The Spin" is exactly the kind of show that media organizations nationwide are seeking, to increase ethnic and gender diversity in broadcasting. We're especially pleased that the intellectual voltage on "The Spin" is high (very high) — yet these women are all deeply committed to developing and informing their communities. Each week Esther will have insightful, passionate, and analytical discussions with three panelists about the things that matter. This show is right in the public radio sweet spot!
THE WOMEN OF 'THE SPIN" MEDIA PANEL
Asha Bendele – Award Winning Journalist, Editor, Author
Monifa Bendele – Activist, Consultant for MomsRising.org
Yaba Blay – Scholar, Producer, Publisher
Anthea Butler – Scholar, Author
Staceyann Chin – Award Winning Poet and Author
Brittney Cooper – Scholar and Writer
Johanna Fernandez – Scholar, Filmmaker, Author
Christina Greer – Scholar, Author
dream hampton – Flimmaker, Writer
Shani Jamila – Artist, Human Rights Advocate
Blair Kelley – Scholar, Author
Jamilah Lemieux – Journalist, Editor
Aletha Maybank – Pediatrician, Preventive Medicine MD
Joan Morgan – Culture Critic, Author
Imani Perry – Princeton Scholar, Author
Sofia Quintero – Scholar, Teacher, Filmmaker
Bhakti Shringapure – Scholar, Editor
April Silver – Social Entrepreneur, Writer
Salamisha Tillett – Scholar, Author
Charisse Jones