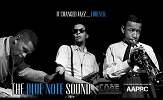 18 Jan

The Blue Note Sound – One Hour Special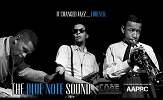 Hosted by: Jim Luce
So much of what we think of as straight ahead jazz was shaped by the Blue Note recording label during the 1950′s and 1960′s. As Host Jim Luce Explains, in the mid-20th century Producer Alfred Lyons brought a divers group of musicians into the studio to conceive, compose and make jazz records without compromise. Working in Ruby Van Gelder's recording studio at his home in New Jersey, and fueled by an intense creative, collaborative, risk-taking and "hip" culture among the artists- magic happened.
The hour provide a godd sampling of music that epitomized that period. featuring poineering artists palying sometimes as leaders, other times as side men, then inculde Horace Silver, J.J.Jhonson, Joe Henderson, Dexter Gordon, Freddle Hubbard, Woody Shaw, Lee Morgan, Billy Cobham, Jackie Mclean and more.
The Bule Note Sound was some of the most imporatnt and historuc jazz ever recorded. and the artists that created it were absolutely essential to the deveolpment of hard bop and straight ahead jazz, as we know it today.