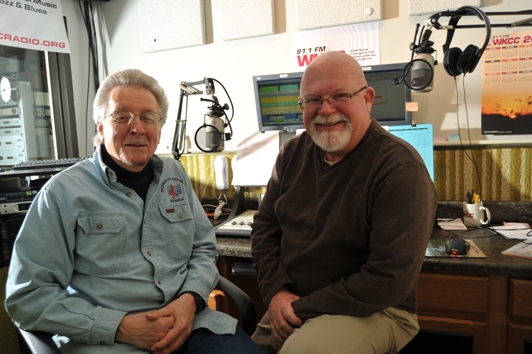 14 Jan

Friends of the Blues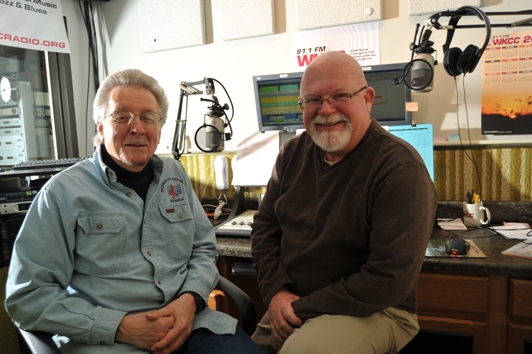 James "Sky Dobro" Walker and D'Arcy "Shuffle Shoes" Ballinger
Friends of the Blues features legends like Muddy Waters, Willie Dixon, and Sonny Boy Williamson; current "unknown" wailers like Kid Ramos and Too Slim and the Taildraggers; and regional stand-outs like "Mondo" Cortez's Chicago Blues Angels, and the Kilborn Alley Blues Band.
The hosts are immersed in Blues culture, past and present. True aficionados, they know the artists, the labels, the recordings, the band members – and they do a good amount of traveling to live blues performances throughout the U.S.
Packing in about 15 cuts per hour, Shuffle Shoes and Sky Dobro allow the music to do the talking. They've mastered the short and sweet back-announcement, with interpersonal banter… And they still deliver loads information about the artists' lives and careers. The duo's hosting style is "easy". It's two friends talking informally about the music they love, each with decades of live performance experiences and background knowledge.
The show, originally produced at The show just works. "Friends of the Blues" is produced from the studios of AAPRC Affiliate WKCC, on the campus of Kankakee Community College, Illinois, was canceled when the station was sold. In keeping with the stations' desire to keep the show on the air, we continue to offer episodes from our 5-year archives. (2 Hours, Weekly)